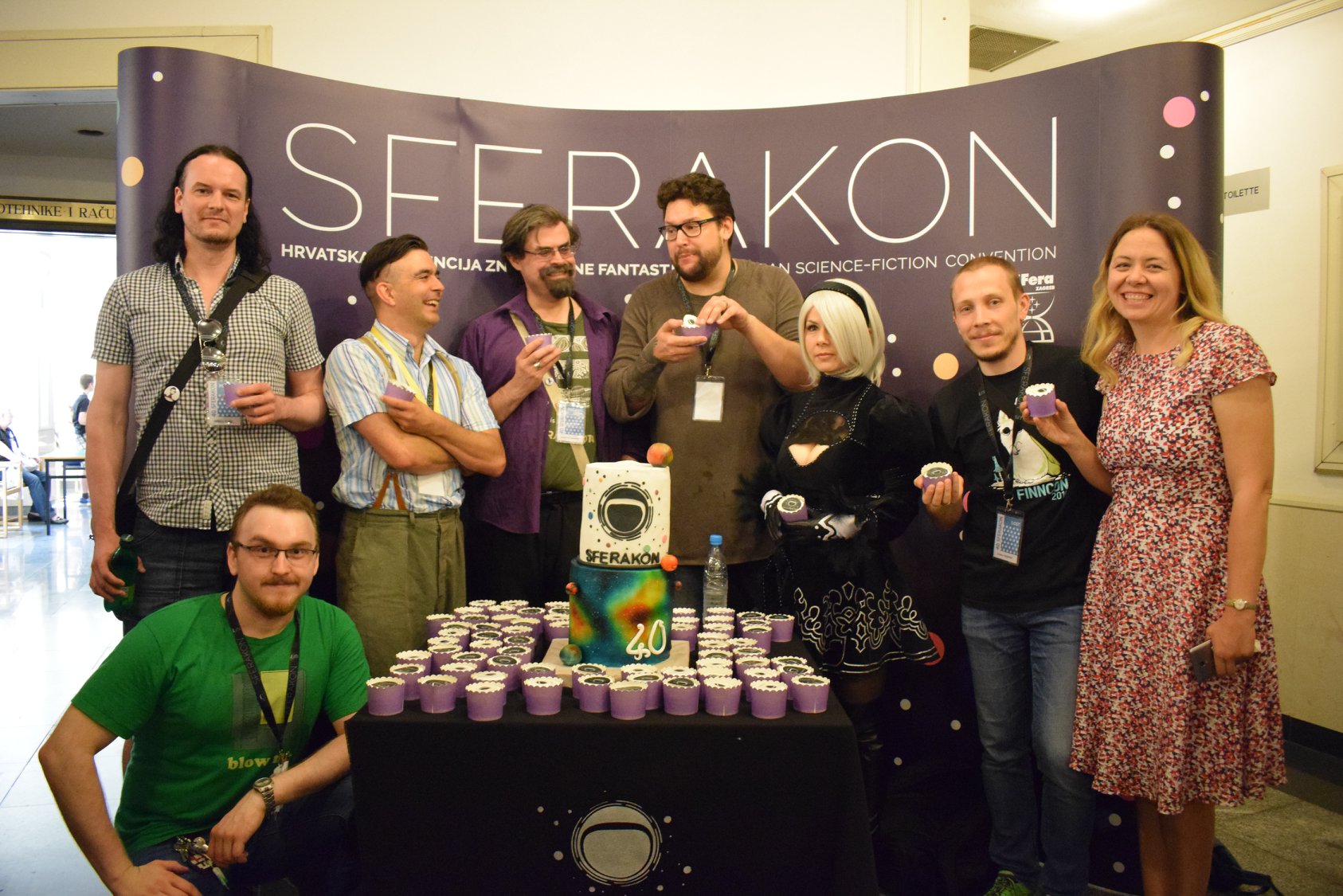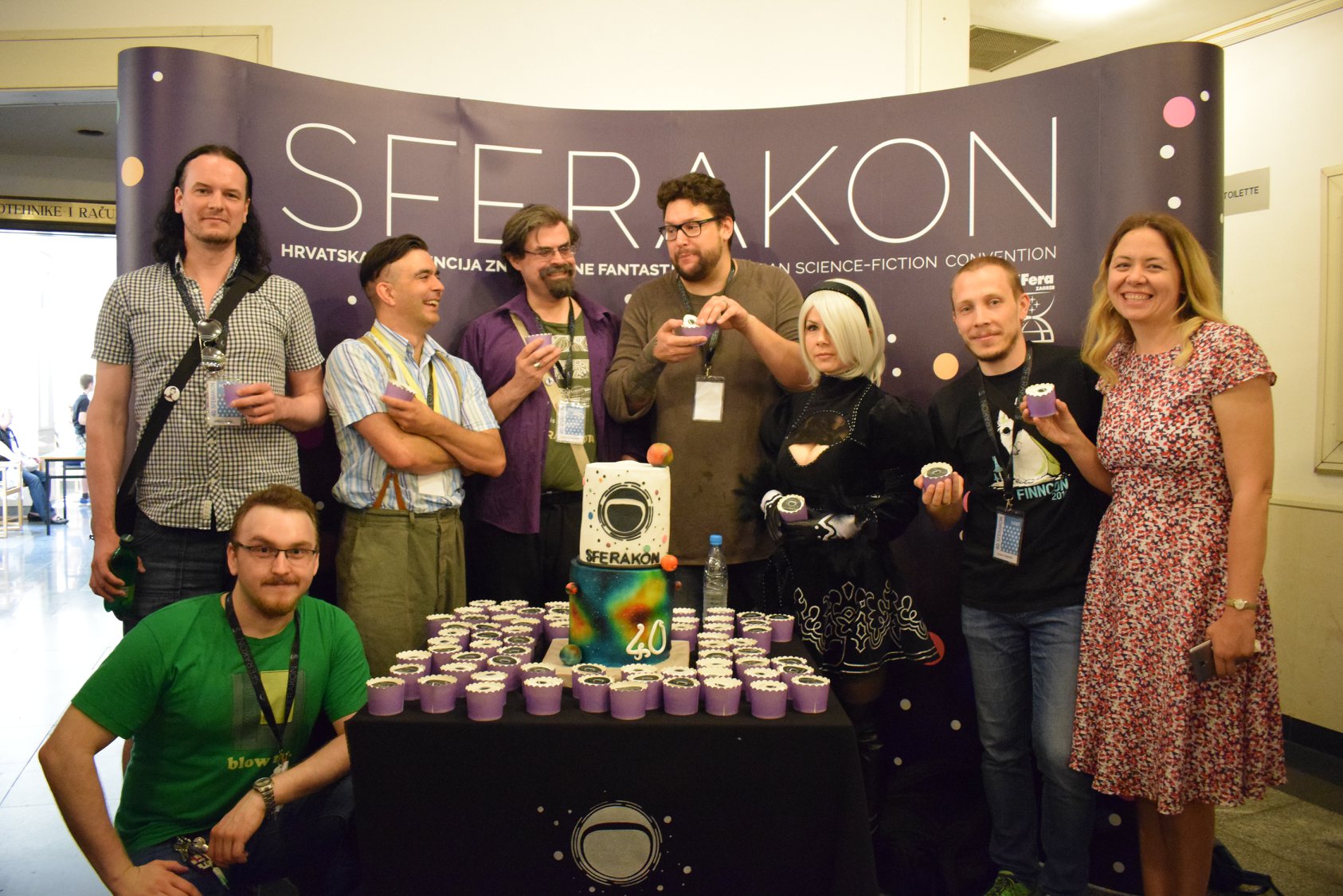 SFeraKon 2021
When: from Friday, May 21st, through Sunday, May 23rd, 2021

Program starts every day around  12 PM, and lasts until 7 PM

Where: Park Ribnjak, Zagreb, Croatia
Accommodation: For general information and links to various types of accommodation check here. Park Ribnjak is in the center of the town and in its vicinity you will find everything from 4 star hotels to hostels and apartments (for those also see what's offered on Airbnb).
Guests of Honor: Vanja Spirin, author and musician… And more to come!
What else? Much much more! For details, check these pages and our Facebook!
About SFeraKon
SFeraKon is the longest-running and so far the most popular Croatian SF convention. The first one was held in 1983, and in 1986 and 2012 it hosted a Eurocon. It is organized by SFera, the Zagreb SF society. Usually over 2000 attendees and visitors pass through the halls during the convention.
We had Guests of Honor such as Frederic Paul, Sam J. Lundval, Harry Harrison, Joe Haldeman, George R. R. Martin, Robert Silverberg, Martin Easterbrook, Guy Gavriel Kay, Walter Jon Wiliams, R. Scott Bakker, Lois McMaster Bujold, Tim Powers and eagerly await many, many more.
The same goes for plain mortals – if you have nothing to do in the middle of May October (we had to move the date because of pandemic) come and meet us. If you have other engagements, cancel them and come and meet us.
Since during our usual date we were unable to hold a proper SF convention due to lockdown, we opted for virtual variant – SFeraKORon – and it was a blast! Now, we are organizing autumn convention, in the open space, in the beautiful park Ribnjak. If you are around, don't be a stranger and join us! 
Membership Fees
3 days – 0 HRK
2 days (any combination) – 0 HRK
Friday – 0 HRK
Saturday – 0 HRK
Sunday –  You guessed it! 0 HRK
Due to circumstances and holding convention in the public space, membership fees are at unbeatable price!