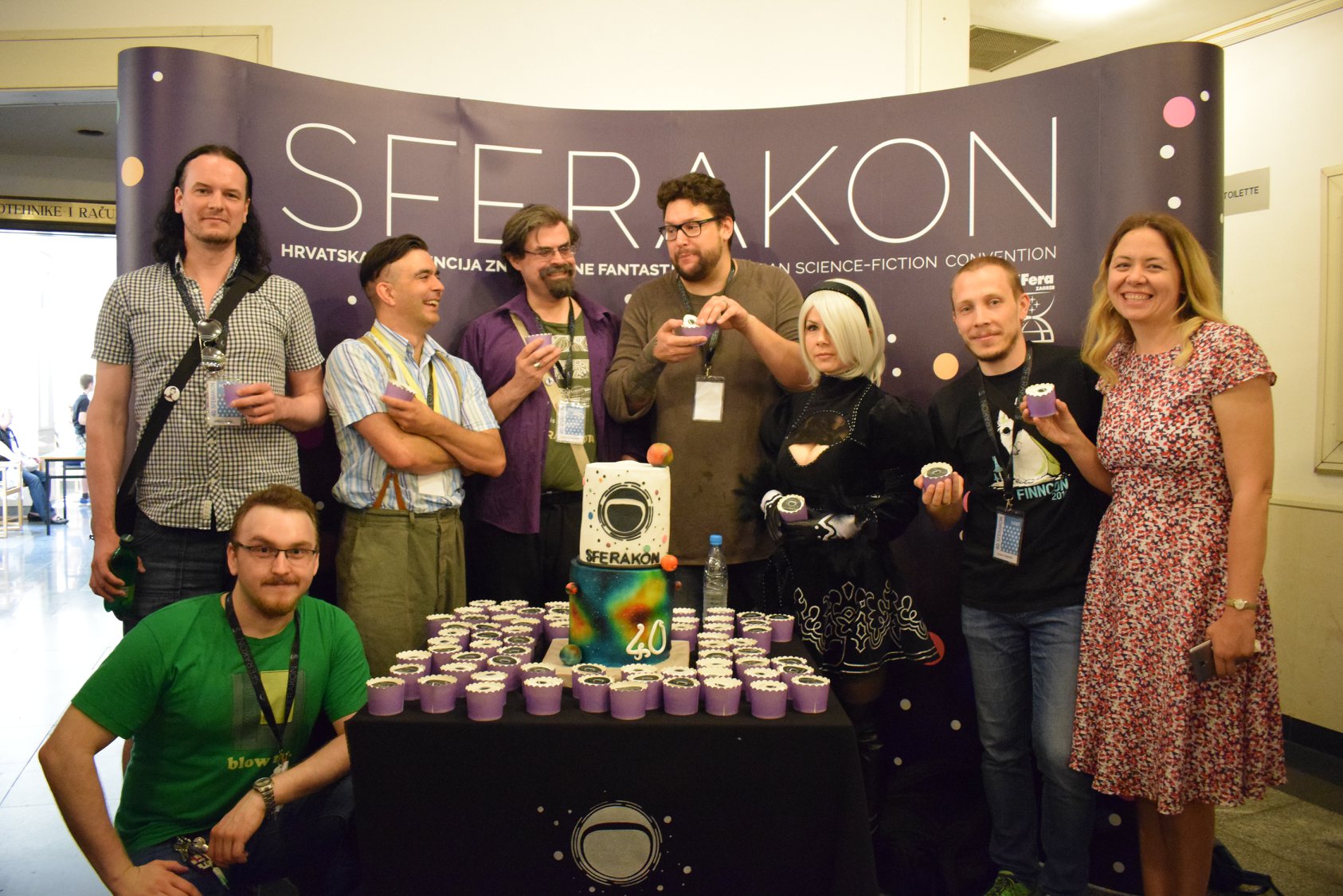 SFeraKon 2022
When: from Friday, May 13, through Sunday, May 15, 2022

Program usually starts on Friday at 7 PM, Saturday and Sunday at 12 PM

Where: Faculty of Electrical Engineering and Computing (Fakultet elektrotehnike i računarstva – FER), Unska 3, Zagreb, Croatia
Accomodation: For general information and links to various types of accomodation check here. If cost is not an issue, check Hotel International which is located 200 metres from the convention site. If you are on a budget, there are several hostels in the vicinity, or you can see what's offered on Airbnb.
Guests of Honor: Brian Muir, Francesco Verso  and others to be revealed soon!
About SFeraKon
SFeraKon is the longest-running and so far the most popular Croatian SF convention. The first one was held in 1983, and in 1986 and 2012 it hosted a Eurocon. It is organized by SFera, the Zagreb SF society. Usually over 2000 attendees and visitors pass through the halls during the convention.
We had Guests of Honor such as Frederic Paul, Sam J. Lundval, Harry Harrison, Joe Haldeman, George R. R. Martin, Robert Silverberg, Martin Easterbrook, Guy Gavriel Kay, Walter Jon Wiliams, R. Scott Bakker, Lois McMaster Bujold, Tim Powers and eagerly await many, many more.
The same goes for plain mortals – if you have nothing to do in the middle of May, come and meet us. If you have other engagements, cancel them and come and meet us.
Membership Fees
3 days – 120 HRK (SFeraKon's annual short story collection included)
2 days (any combination) – 90 HRK
Friday – 50 HRK
Saturday – 70 HRK
Sunday – 40 HRK